Think Chinatown 2017: 千絲萬縷 Tied Together by A Thousand Threads
This project was organized by youth in Boston's Chinatown, and the mural was conceptualized by Chinatown resident Yvonne Ng. My role as the community artist was to translate Ng's ideas into a painted mural. Chinatown youth, as well as community members, helped paint the mural.
For more info: https://asiancdc.org/thinkchinatown/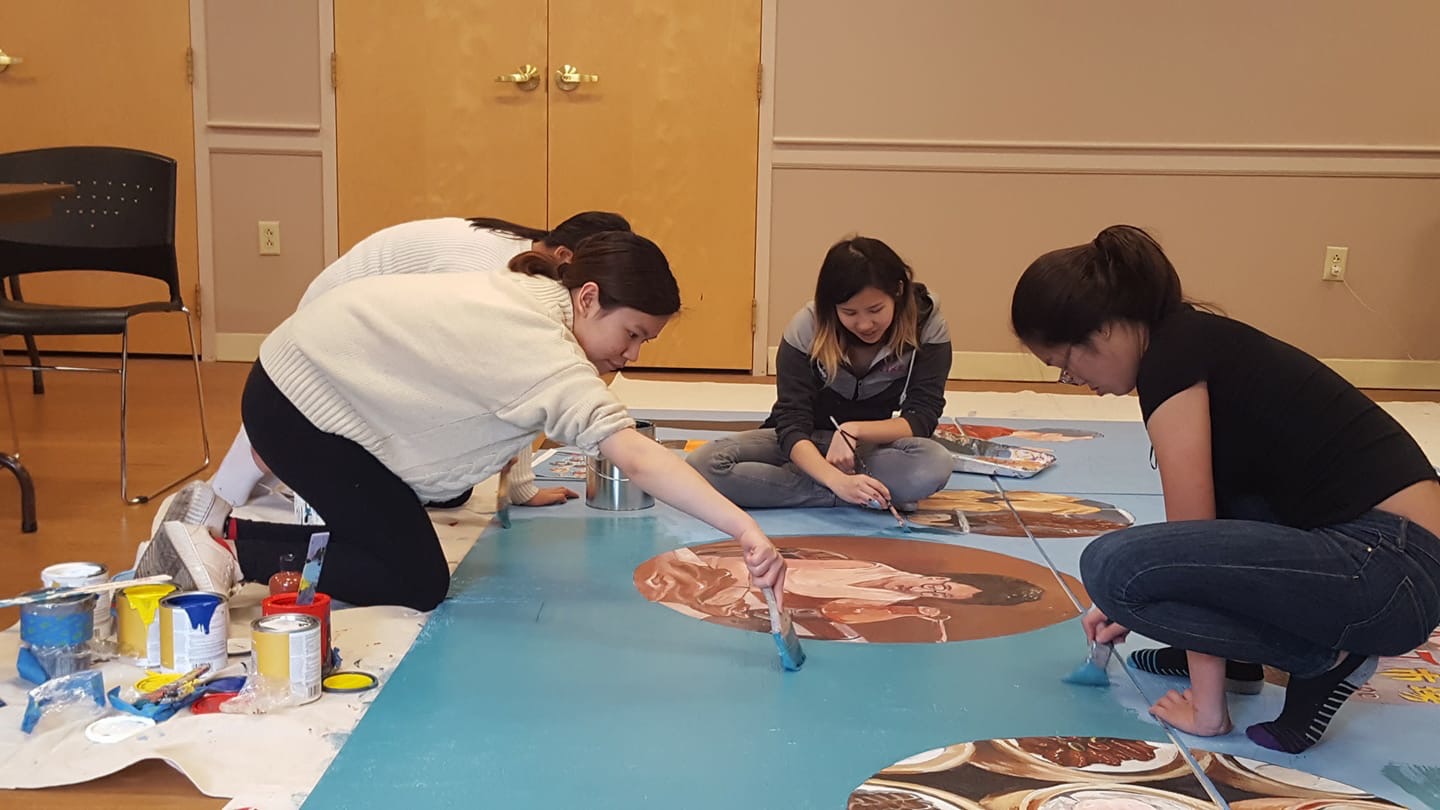 The youth leaders of this project helping me paint! 2017.
Yvonne Ng (the Chinatown resident who conceptualized the mural), her son, and community members help paint the mural. 2017.
I'm super vain, so here's a picture of me on day one of painting the mural. 2017. Photo: Asian Community Development Corps
Finishing up the mural. 2017. Photo: Michelle Favin.